Joint PainAnxiety ReliefAnti-AgingNeuropathy Injury RecoverySexual HealthOsteoarthritisCOPDAutoimmune ConditionsWeight LossMental Health Conditions
Rediscover vitality and pain relief through restorative medicine therapy, ketamine IV treatments, and aesthetic enhancements
You Deserve to Look and Feel Your Best
At Vibrant Health Care, our heart and mission are centered around helping you look and feel your absolute best. As a premier restorative medicine practice in Scottsdale, Arizona, we offer proven physical and mental health solutions through a unique holistic approach, empowering our patients to take control of their wellness and vitality.
With a dedicated team at the forefront of the latest advances and technology, we continuously educate ourselves in restorative medicine therapy, aesthetic medicine, mental health, pain management, and age management. This commitment ensures we provide you with the highest personalized care and expertise. Experience the difference of Vibrant Health Care, where we are passionate about helping you achieve vibrant health to live your best life.
Restoring Hope and Enhancing Lives with Innovative Healthcare Services
Expertise and Experience
We have decades of experience in restorative medicine with a commitment to continuous education and highest personalized care.
Holistic Approach to Healthcare
We believe in a holistic approach to healthcare, empowering our patients to take charge of their wellness and vitality.
Cutting-Edge Restorative Therapies
We aim to use the most advanced restorative medicine techniques that are breaking through new barriers and are truly bringing restoration.
Personalized Approach
We create customized treatment plans for each patient based on their unique needs and goals, ensuring the best possible outcomes.
Continued Education and High Safety Regulations
Continued Education and High Safety Regulations
Our team maintains advanced credentials and stays up-to-date with the latest advances in restorative medicine through continuing education.
Exceptional Patient Satisfaction
Exceptional Patient Satisfaction
Our focus on personalized care and excellent service has earned us a reputation for excellence and outstanding patient satisfaction.
Convenient Location
Our practice is conveniently located in Scottsdale, Arizona, making accessing our services easy for patients worldwide.
At Vibrant Health Care, we pride ourselves on our expert team of providers who bring extensive knowledge and experience to every thing they do. With their expertise and dedication to patient care, our providers ensure that you receive the highest quality treatments and personalized attention throughout your wellness journey.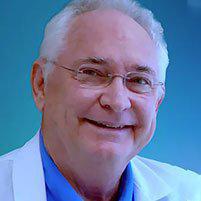 Restorative Medicine Specialist
Aesthetic Dermatology & Restorative Medicine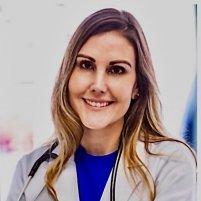 Aesthetic Medicine & Restorative Medicine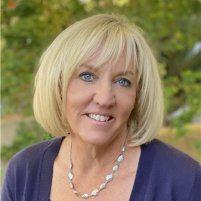 Restorative Medicine & Pain Management
Embrace a comprehensive and transformative approach to wellness
HEAR FROM OUR SATISFIED PATIENTS
Life-Changing Experiences
Very knowledgeable, honest and helpful. I felt comfortable and everyone there was very kind and answered all my questions.
Fantastic. Nice building, easy parking, Kelly at the front desk is friendly, welcoming, and professional, and Gabriela is amazingly masterful with her work. So happy we have found this place. After trying multiple other places for Botox, this is the absolute BEST!
What a great experience! From the moment you walk in and are greeted by Jack at the front desk to the beautiful relaxing environment. Gabriella did a fantastic job with our injections. She walks you through the process and is extremely knowledgeable and light handed handed during the procedure. Highly recommend to anyone looking for quality cosmetic aesthetics. Will be back for future injections!
The reviews are so good for this place that I actually thought they might be too good to be true... Not at all! They totally deserve five stars!!!! Everything from comfortable chairs for waiting to attention to detail on cleanliness. It is all done really well. I went for Botox with Gabriella and she is outstanding! I waited a couple days to post the review because I always like to see how the Botox settles. It was awesome! She does it with very little pain because she is truly an expert. I have been getting Botox for years and she taught me things that I had never known before about it. I almost don't want to post the review because I want to be able to get in for my own appointments but they're too good not to share! Gabriella has me as a client from now on!
I love this office. You begin with a welcoming receptionist and then enter a clean office with beautiful decor. The rooms are state of the art and set up well with a TV for wait time and tons of natural light. As for the staff, Gabbie Hebronova is everything you could ever want in a provider. She is knowledgeable, honest, and has a real talent for making you feel at ease. On top of her intelligence and charming personality, she is wonderful at her technique as well as advising patients on what is the most cost conscientious decisions. This office exceeded my every expectation. I would give it more stars if I could.
When my wife and I moved 18 months ago from Manhattan to Arizona, she eagerly started looking for a place for skin care needs. She has now found a place that she likes better than any place in New York in Vibrant Heath. The quality of product and service is absolutely top notch. The talented staff take the time to understand precisely the aesthetic you are looking for, and then perform the procedure with perfection. We candidly cannot recommend this place enough for all of your skin care needs - without a doubt, this place is a hidden gem!
Cynthia was amazing! Not only was she friendly, but she also shared information about other services they provide. This is my third service with Vibrant Heallth (1st with Cindy). Cannot imagine going anywhere else. If I could give 10 stars, I would.
Can you imagine any medical person listening to how you feel, your history, etc. and putting that ahead of any textbook diagnosis and treatments. Dr. Suter and associate Shelly were actually interested in what I had to say and were unhurried in dealing with me - like I was their only patient that afternoon. I was there for knee pain but Dr. Suter was equally interested in all my various conditions. He has great knowledge and good insight into what may help - whether I became a patient or not. Naturally, they offer a number of services but there is no high-pressure sales pitch for me to choose a treatment. I was prepared for probably needing a particular treatment but the doctor didn't think I needed it at this time. Instead, I went with another approach which should have numerous benefits. Again, I was given all the time to decide or to go home and think. The office environment is attractive and relaxing, with the most comfortable chairs. I observed a couple other health providers who seemed to also treat their patients with sincere care. The front desk is handled by Oz - a great representative of Vibrant Health Care.
Outstanding and I am so happy to come here Dr. Suter is the best my pain is way way down it is amazing and my ptsd has gone
Ready to get started with
Take the first step in transforming your life
If you have any questions, concerns, or comments regarding Vibrant Health Care, please fill out the short contact form below.
Ready to get started with
This website and its contents are not intended to cure, diagnose, or prevent any disease. Vibrant Health Care shall not be held liable for the medical claims made in patient testimonials or videos. They are not to be viewed as a guarantee for each individual. All statements and opinions provided here are for educational and informational purposes only and they are not a medical advice. The efficacy of regenerative medicine products or procedures presented have not been confirmed by the Food and Drug Administration (FDA). Individuals interested in restorative medicine therapy are urged to review all pertinent information and do their own research before choosing to participate in treatments.